15 Awesome Things To Do In Lyon, France
Posted On April 6, 2020
When visiting France, make sure to spend a few days in Lyon. It is such an incredible city and there are so many awesome things to do in Lyon. You can easily spend a week here without getting bored. Lyon is the second or third city in France (depending on how you count) and it's not on the traditional tourists trail. In fact, in the 80s and 90s, very few tourists came to town, because it was a bit of a gritty industrial city, that was quite neglected.

However, these days Lyon is going through a renaissance. The whole city center has been beautifully restored and it turns out that Lyon has really a lot to offer. For example, it is the culinary capital of France. It used to be the Capital of Gaul, Roman France. Therefore, there are still some amazing Roman remains to be seen in the city. The old city is almost completely preserved and Vieux Lyon is now restored and I believe it is not only one of the highlights of a visit to Lyon, but also a highlight of a visit to France. So, come visit Lyon, there are so many things to do here!
In this article, I will highlight some of the essential things that I think you should do on a visit to Lyon. Enjoy!
1. Go enjoy some food
Lyon is called the culinary capital of France, so go enjoy some amazing restaurants, bars, pâtisserie and open air markets. There are options for all budgets and on this site I have listed some of my favorite restaurants, bars and bouchon. Most importantly, try some local specialties, such as the quenelles (local fish dumplings) or a saucisson brioché (sausage in brioche bread. Go get some stuff at a local pâtisserie (pastry shop) or a boulangerie (bread shop). French bread is amazing. If you have a sweet tooth, you could try things such as the Brioche aux Pralines (brioche bread with pink sugar coated nuts).
In short, there are many great restaurants in Lyon, but make sure to check the rating a bit before you sit down. Especially in Vieux Lyon, the old city center, there are a lot of bad touristy restaurants. Therefore, check some of the lists in this Magazine to find a great place. I don't get sponsored by any of these places, I have just eaten really well here.
2. Eat at a Bouchon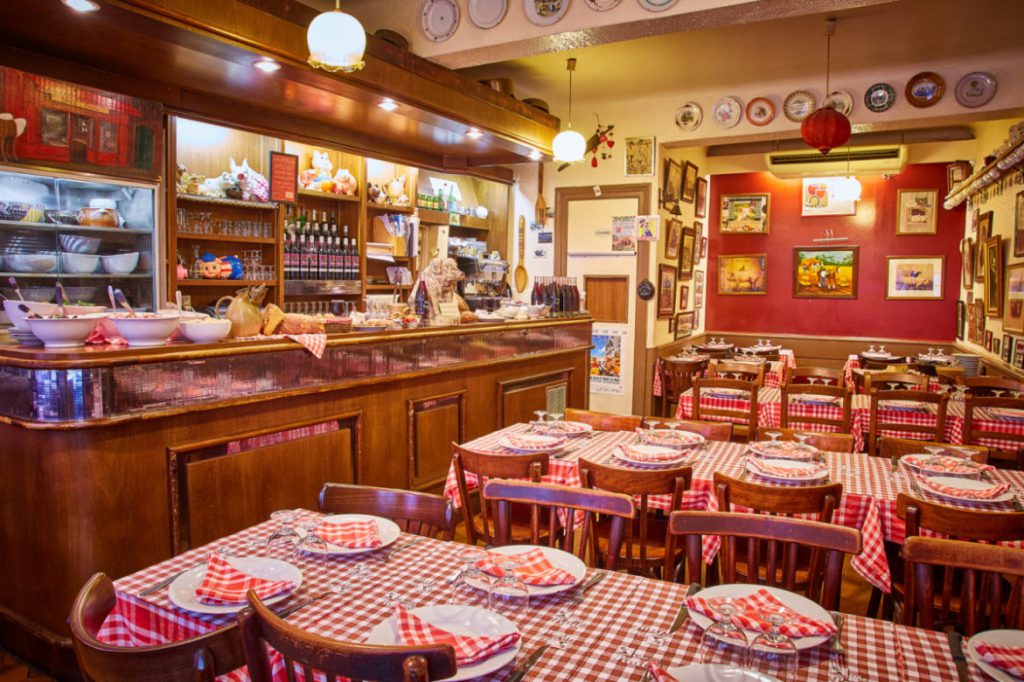 Speaking of the Bouchon, those are the traditional restaurants of Lyon. You cannot leave Lyon without eating at a Bouchon (unless if you are a vegetarian or Vegan). The word Bouchon means cork, or traffic jam in French, but in Lyonnais it has a different meaning. I've heard many different origin stories over the years, but I think it comes from the local word bousche, which means something like bundle. Les Mères et les Tantes (the mothers and aunts) that started the Bouchon to make a bit of extra money in the 19th and 20th centuries, were very often poor and did not have money for big signs outside their restaurants, so they just hung a bundle of wheat outside and people knew this meant a good, home-cooked meal could be had for a small price.
So what do you eat at a Bouchon? You eat the traditional dishes of Lyon. Due to the fact that the Bouchon served cheap food for the poor, you find a lot of cheaper cuts on the menu, so watch out what you order. You find dishes like Tête de Veau (calf's head), Boudin Noir (blood sausage) or the infamous Andouillette (well…). Don't be scared though, some of my favorite meals in my life I had in some of these Bouchon, just make sure you know what it is you order before ordering and go to a good one. And above all, don't order an Andouillette..
3. Climb the Fourvière hill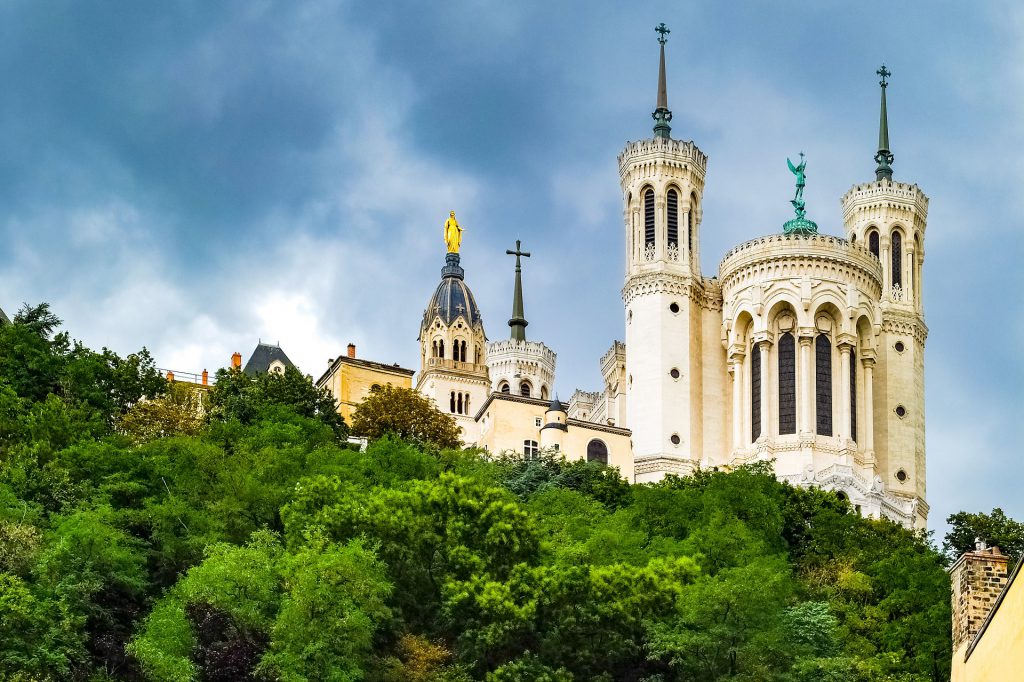 You can see the hill with the Nôtre Dame de Fourvière church from everywhere in Lyon. The hill should not be missed on any visit to Lyon. First of all, you have the amazing view from there. Right next to the church, there is a viewing platform with one of the best views in town. On a clear day, you can see the alps from there (this does not happen very often). Moreover, if you walk a bit further, there is an even nicer view from the Jardin des Curiosités.
Then, there is the Nôtre Dame de Fourvière church, probably the most famous and impressive monument in Lyon. It is enormous and also very impressive to see, both inside and outside. It was built at the end of the 19th century to thank the Virgin Mary (Nôtre Dame = Our Lady) for keeping the Prussians out. Don't skip this church.
And then, a bit further down the road, you can visit the Roman Theaters. From the top, there is again an amazing view, with the theaters below you and the snowy peaks of the alps in the distance. In the summer, concerts are organized in the Theater, but during the day, both theaters are free to visit.
4. Find some Traboules in Vieux Lyon
Traboules are hidden passageways and Lyon is famous for them. However, it can be quite hard to find them if you don't know what you are looking for. Lyon is filled with these passageways and you only find them in Vieux Lyon or on the Pentes de la Croix-Rousse.
The easiest way to find them is to let me show you! You can join one of my free tours, and we will visit many of these passageways and I'll also show you how to open them. No visit to Lyon is complete without visiting many Traboules. Sometimes they lead to beautiful architecture or interesting hidden courtyards. There are almost 600 of them, but if you don't know how to find them, you might miss them!
5. Confluence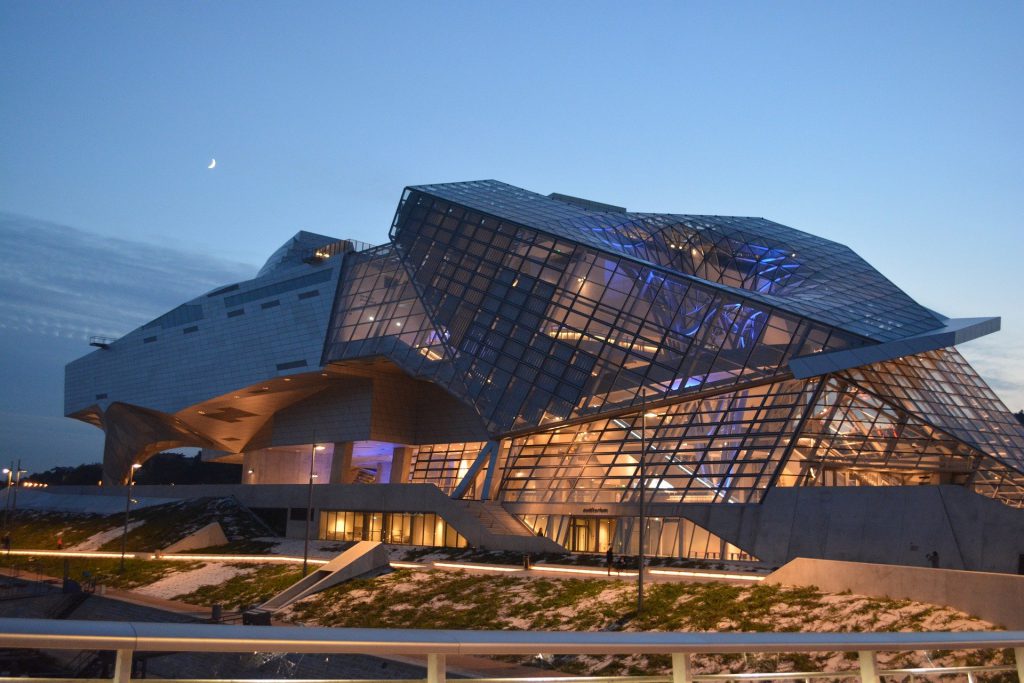 Confluence is the area where the Rhône and Saône rivers come together. There used to be nothing here. For a long time, you could just find some abandoned industrial buildings here. Now however, the neighborhood has completely changed and is still changing. It is one of the most futuristic neighborhoods that I know of. They built the Musée des Confluence, a post-modern, deconstructivist new science museum. There is a new shopping mall that looks like some sort of cruise ship and many new crazy looking office and residential building.
Outside of winter, you can get here by taking the Vaporetto Boat service that runs up and down the Saône river.
The Halles Paul Bocuse is the most famous covered food market in Lyon. It is named after the famous chef, Paul Bocuse. If you don't know Bocuse, you know very little about French Food. Monsieur Paul was one of the most famous chefs ever. He was a major force in the Nouvelle Cuisine, the new wave of French cooking that started in the 70s. When he was still alive, you could find Monsieur Paul every morning in the Halles, buying produce and chatting.
In the Halles, you find some of the most well respected food producers from the region. So, you can go buy some cheese at La Mère Richard, where Bocuse himself used to buy cheese. You find renowned butchers, and Traiteur, where you can buy some Rosette Sausage or a nice paté. Moreover, the halles are also an excellent place to have lunch. It gets busy at lunchtime when many office workers from the Part Dieu business district descend from their bureau to go get lunch at the halles. You can sit down at many places for a great Plat du Jour (day plate) that is not too expensive.
7. Find some Murals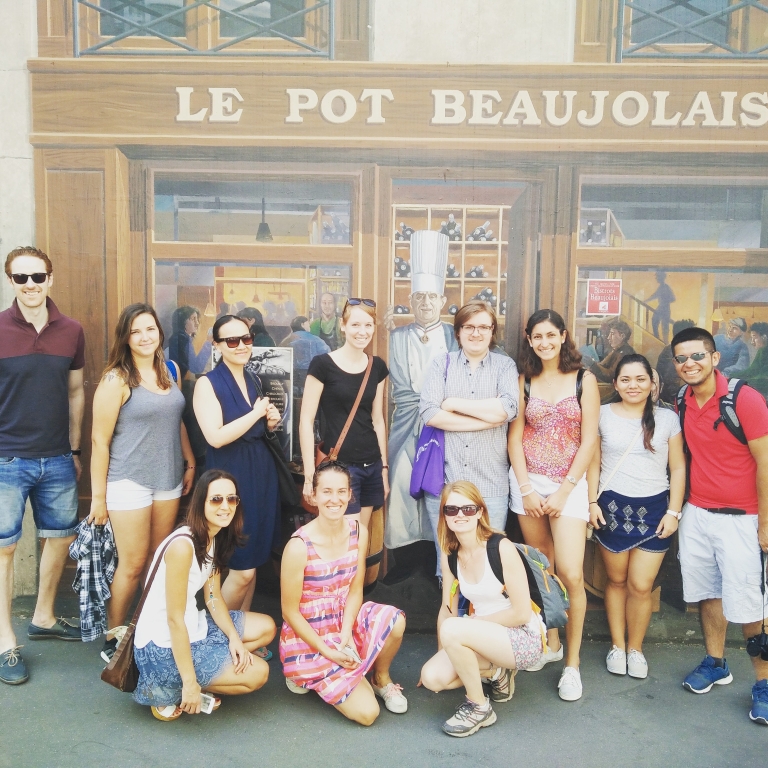 Lyon is filled with massive murals. The city painted one on the Croix-Rousse hill in 1987, which turned out to be an enormous success. People from all over came to see it, because it was one of the biggest outdoor fresco paintings in Europe. They called it the Mur des Canuts and it is still there, even though it has been updated every 10 years or so.
As  result, after the success of the Mur des Canuts, the city decided to paint many more. You can find them all over town, but most are actually quite far out of the city center. The absolute highlight is still the Mur des Canuts, which is located in a residential area on the Croix-Rousse hill. However, it is located right next to metro stop Henon, so just take the metro there, take a look at the Mural and take the metro back (or walk down the Croix-Rousse hill).
For example, these are some of my favorites:
8. Go to the Parc de la Tête d'Or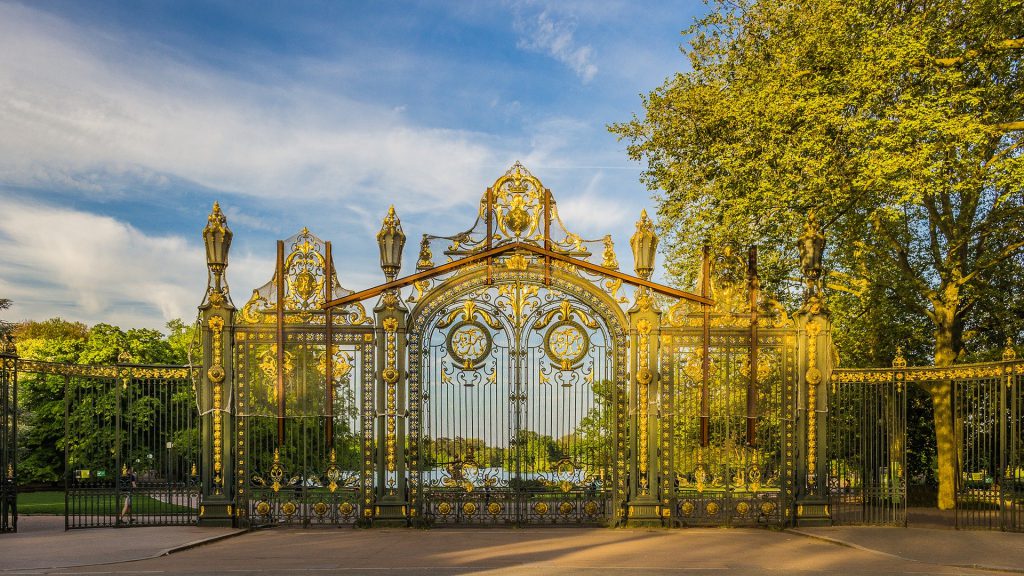 This is my favorite park in Lyon. It is enormous, beautiful and there are a lot of things to do. Many Lyonnais spend their weekends in the Park. People go there to pick nick, walk with their dogs or show their children the Zoo. The park is free and even the zoo and the botanical gardens are free to visit.
Moreover, there is a big artificial lake in the middle, with a little island that is actually reachable by tunnel. Don't skip the botanical gardens. They are amazing and free. You'll see the massive green houses from far. Just push open the doors and go inside. You'll feel like you're in a tropical jungle. There are different green houses to visit and they are  all free.
Moreover, you might want to check out the Zoo. The zoo is also free. There is the Plaine Africaine, the African Savannah, where many animals like zebras, giraffes and zebu graze together. You have Lemur Island, where a lot of interesting birds live as well and other areas with monkeys, lions and a bear.
9. Do a day trip out of town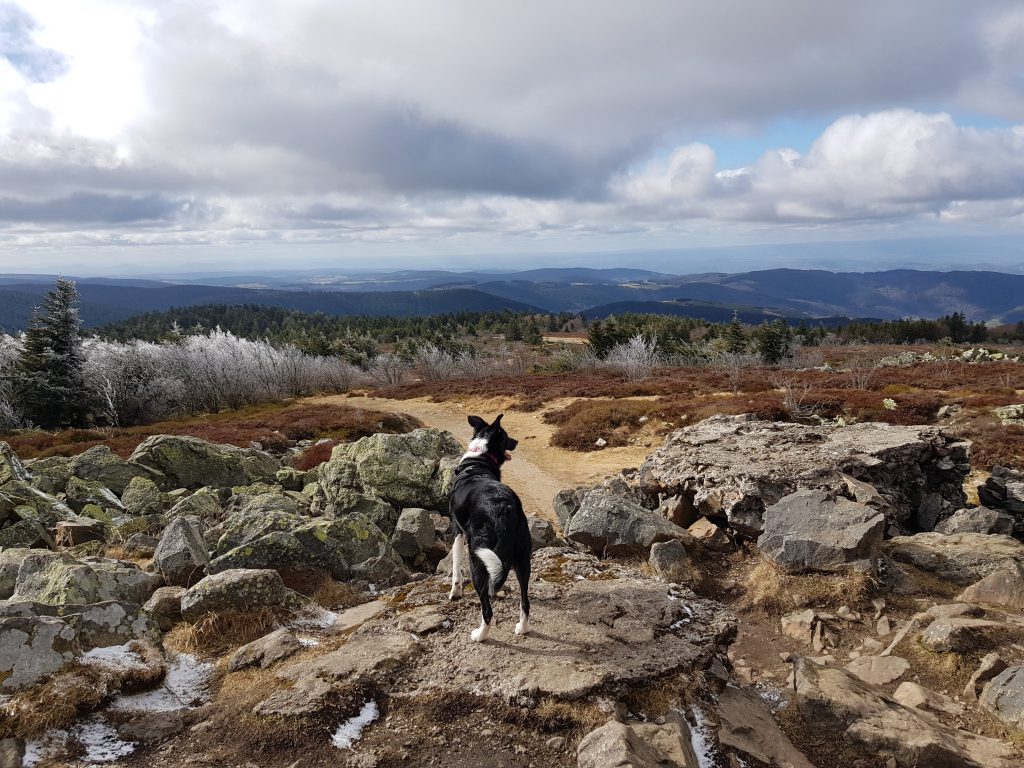 Lyon is surrounded by beautiful countryside. It is one of the reasons so many people love living here. Therefore, if you are staying a few days in Lyon, you might want to think about going out of town for a day or half day. Some destinations are pretty close, like Pérouges, this lovely medieval hamlet 30m east of Lyon or Vienne, a little city with amazing Roman remains. You can easily spend a morning visiting these places and be back in Lyon for the afternoon.
On the other hand, other destinations are a bit further and would need a full day to visit. You could go to Annecy, a beautiful town on the lake or head to a natural park like the Monts de Pilat (check the picture above with my dog Leyla) or the Vercors and if you like wine, you might want to think about renting a car and go explore the Beaujolais wine country, 30km north of Lyon.
In addition, if you want to find out more about day trips from Lyon, check my list of Amazing day trips from Lyon.
10. Stroll down the Presqu'île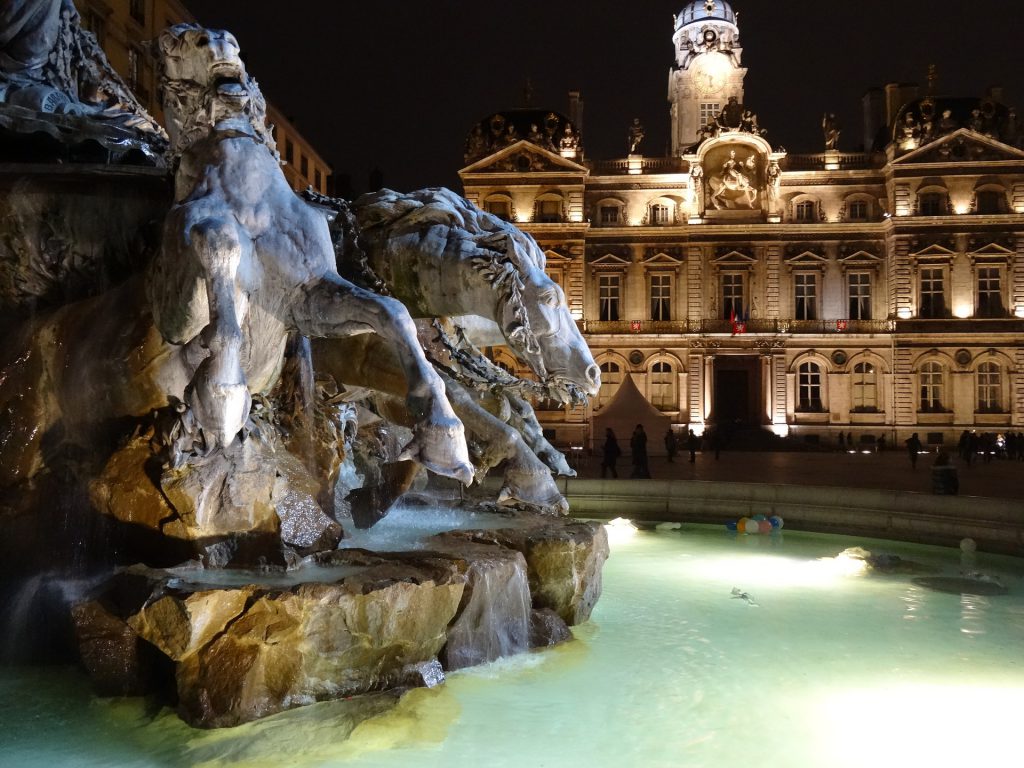 Presqu'île  means peninsula in France and in Lyon, that is what we call the modern city center, which is located between Place des Terreaux (the main town square) in the north and Place Bellecour in the south. Both squares are highlights of Lyon. On Place des Terreaux, you find impressive buildings like the Hôtel de Ville (city hall) and the Musée des Beaux-Arts (fine arts museum of Lyon). Pop inside the museum to visit the monastery courtyard, which is stunning. On the square you find the famous Bartholdi fountain, made by Bartholdi, who also designed the statue of liberty. At night the square is beautifully illuminated.
From Place des Terreaux, you can walk down Rue de la République, the main shopping street of Lyon. Have a look at the half modern half neoclassical Opera house of Lyon and make your way down to Place des Jacobins, a charming square, surrounded by very expensive appartments and continue to the Theatre des Celestins, Lyon's main theater.
Place Bellecour is one of the biggest pedestrian squares in France, where most big events or protests are being held. Here you have a lovely view to Fourvière. Moreover, you can also find the Tourist office here.
11. Visit one of the Produce Markets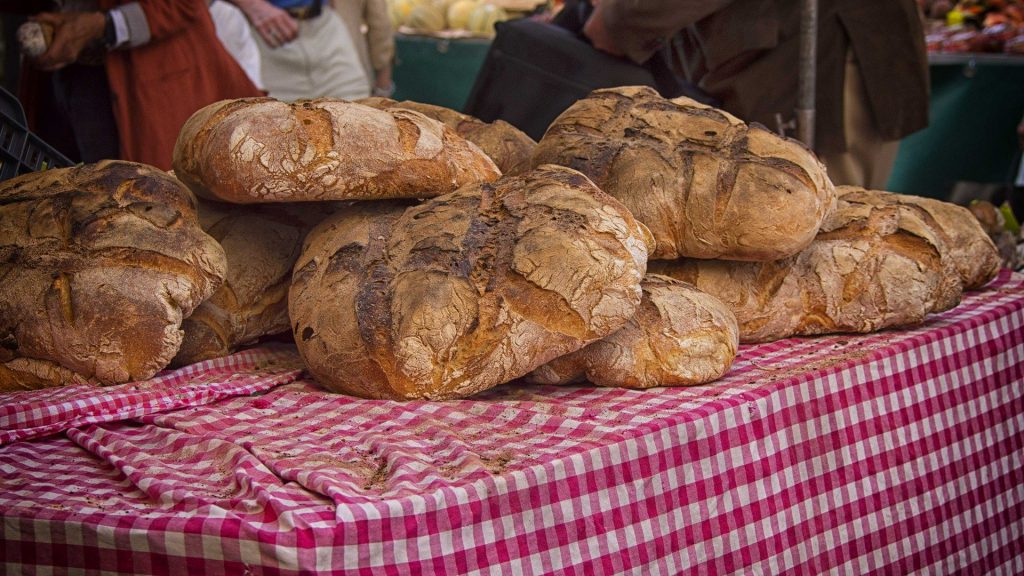 There are some great produce markets in Lyon. I love visiting one of these markets in the morning. Many Lyonnais still go to the markets for their vegetables and fruits. You might notice that the produce section in the city supermarkets is normally not so big. It is because many people prefer the markets.
The weekends are real market days. For example, on saturday and sunday there are massive markets on the Quai St. Antoine, the Boulevard de la Croix-Rousse and on the Quai Victor Augagneur, next to the Rhône river. My favorite is the Croix-Rousse one, which is also open on Tuesday and Friday (9-12).
12. See the Croix-Rousse area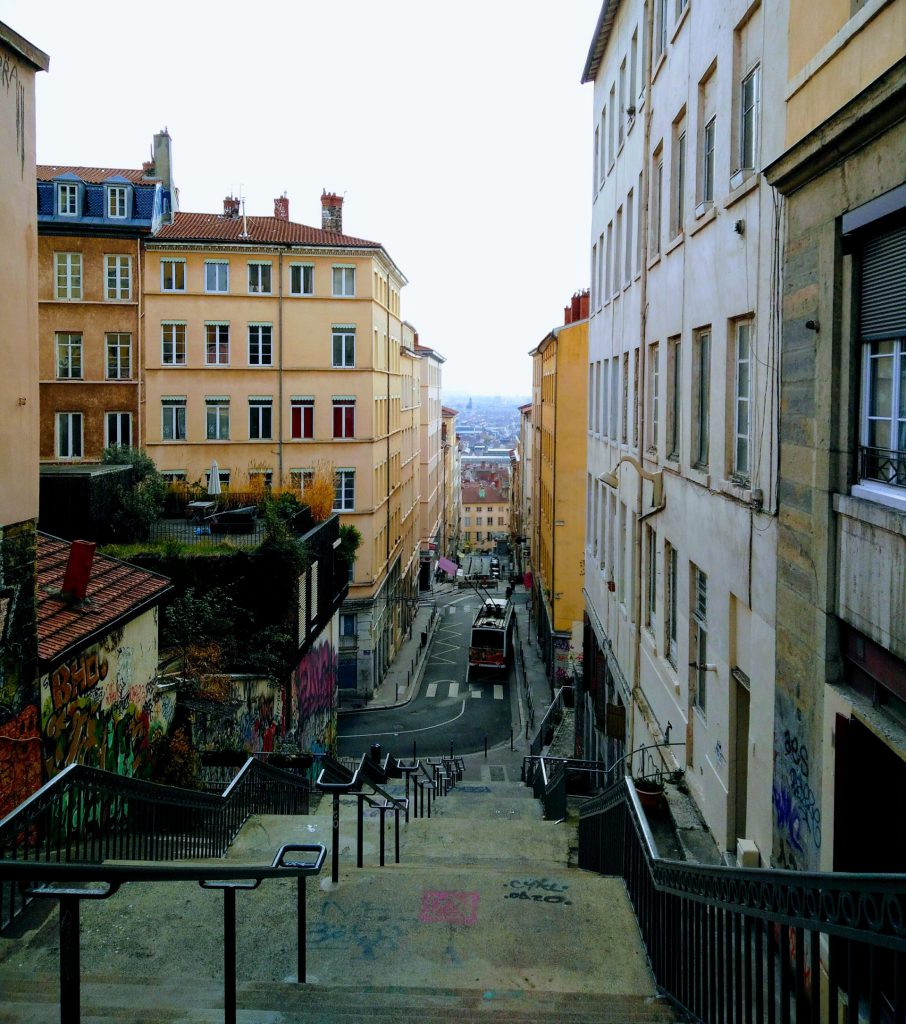 This should be actually higher on the list. Croix-Rousse is the other hill of Lyon, besides the Fourvière hill. It is the other historical neighborhood in Lyon, after Vieux Lyon. In the 19th century, after the invention of the Jacquard Loom in 1804, this area became Lyon's main silk production center. The Jacquard machine, which many people consider to be a major precursor to computers, was too tall to fit in the old silk workshops, so the silk workers moved to the Croix-Rousse area.
I would visit the slopes (Les Pentes) of Croix-Rousse, which is the most charming part of the neighborhood. During the 80s and 70s, Croix-Rousse was a bit run down, but has now gentrified quite a bit. It is a real hipster neighborhood, filled with local designer and tattoo artists, microbreweries, hip coffee bars and co-working spaces.
13. Enjoy the views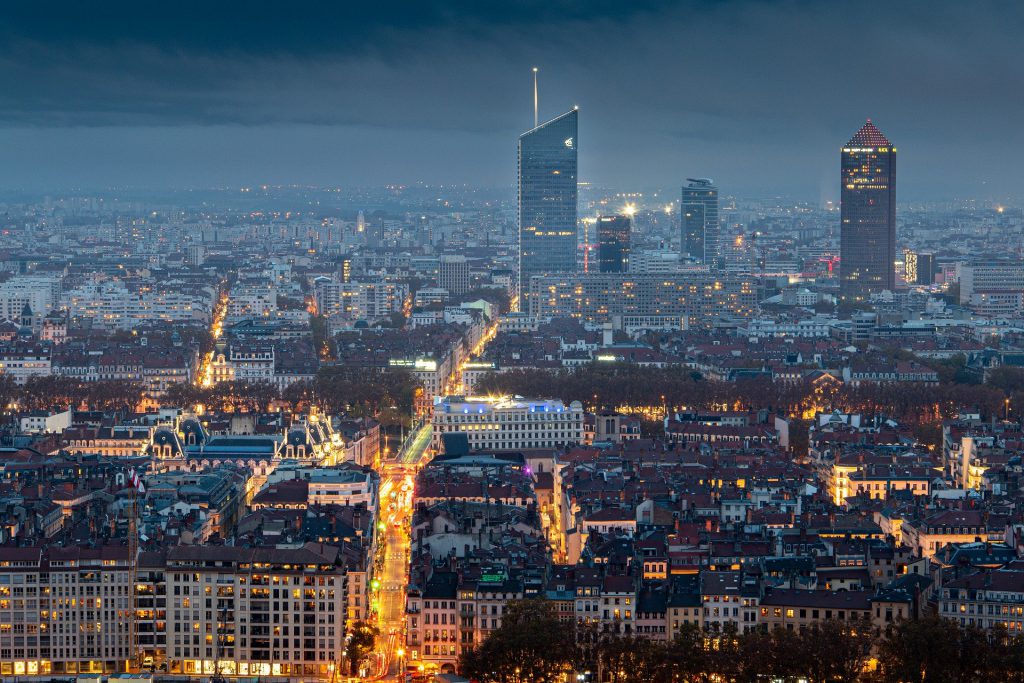 There are some excellent spots to see the city from in Lyon. There are two hills in Lyon, the Fourvière hill, nicknamed La colline qui prie (the hill that prays) and the Croix-Rousse hill (la colline qui traivaille, the hill that works). From both hills there are some excellent viewpoints to admire the city. Some are even accessible after the sun goes down, to appreciate Lyon by night.
Here is a small overview of my favorite viewpoints:
14. The Museums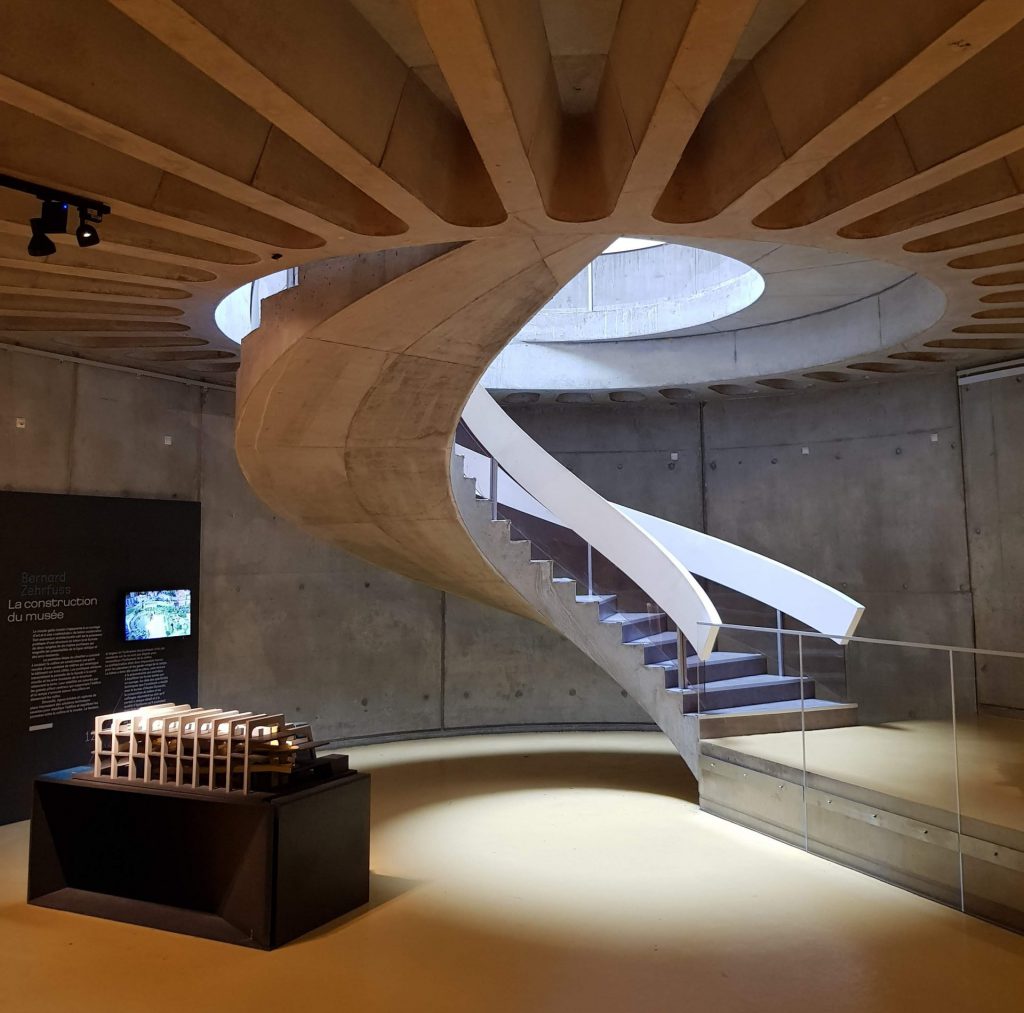 Lyon has so many excellent museums. If it is cold or hot outside, you might want to visit one. They are heated in winter and air-conditioned in summer. My favorite museums are:
15. Join Free Tour Lyon
If you want to have a nice introduction to Lyon, you can join one of my tours. I'd love to show you around. My clients rate me highly rated on TripAdvisor (5/5) and I have hundreds of 5 star reviews. It is free to book. However, if you liked the tour, you can leave me a tip!