The Very Best Café in Lyon
Posted On March 5, 2020
France is famous for a lot of things, but coffee is not one of them. Traditionally, coffee is not great and many of the old brasserie and Bouchon serve bad coffee. However, more and more new Cafés pop up and slowly a coffee culture is emerging in Lyon. Now, mostly students and hipsters go to these places, but they are nice and the coffee served is actually great. On this list you can find the best Café in Lyon.
There are a lot of nice Café in Lyon these days. In this article you can find my favorite ones. Check them out and let me know what you think!
This place is located on Place du Forez on the Pentes de la Croix-Rousse, the Brooklyn of Lyon. It was the first place in Lyon that actually served decent coffee. During the day, it is filled with people on their Macbook Pros, drinking V60s and Aeropresses. I once spotted a guy with a Banjo here.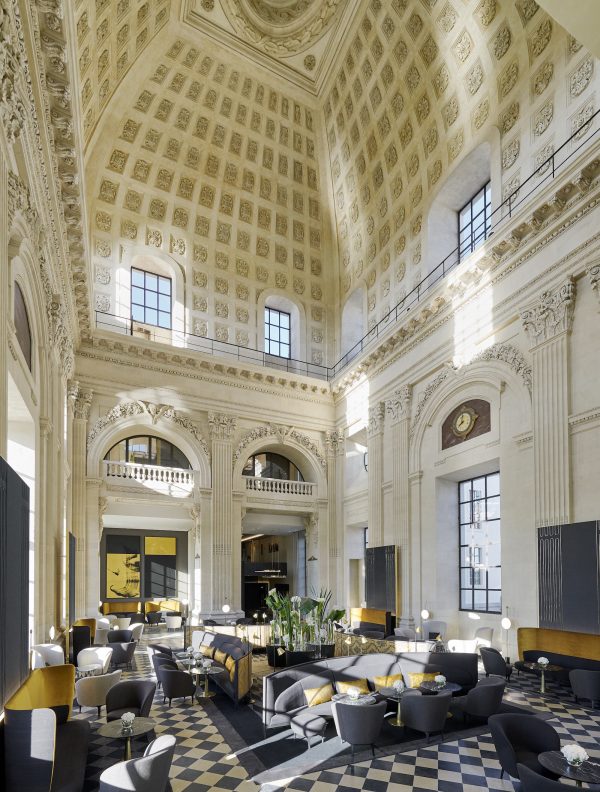 This café is located inside the intercontinental hotel in Lyon in the Hôtel Dieu. It is one of the most beautiful places I ever had coffee in. The old hospital has been completely restored and the building is beautiful. The most amazing place inside is right underneath the main dome, that houses now Le Dôme, the bar of the intercontinental. It is very expensive (think 6 euro for an espresso), but it is really worth it.
This place is run by Mokxa, the coffee roaster from Lyon. They sell their specialty roasts here and also serve great coffee. Many of the baristas of all the other places have done courses here to learn how to make cappuccinos and flat lattes. Their new store and coffee place is located in the recently renovated Hotel Dieu. 
Slake: Café in Lyon
Slake is located in Rue de l'ancienne préfecture, right of Place des Jacobins. It can get busy and they serve not only great coffee, but also great cakes, sandwiches and other food. It is nice for lunch as well, if you manage to get a space.
his place is located in Vieux Lyon, in Rue des Trois Maries. It seems a bit hidden away, but it is actually very nice and surprisingly big. It's a nice option to have your morning coffee if you are staying in Vieux Lyon.
They have two locations, one new place in Rue St. Jean in Vieux Lyon and another one on the slopes of the croix-rousse hill. Both very nice!
If there is no space across the street at La Boîte a Café, this is a good alternative. There is a nice terrace outside on the square and the coffee is pretty good. You find it on Place du Forez
This is a nice place to have lunch or to stop and have a coffee when shopping in Rue de la Republique, the main shopping street. It is located on Rue Ferrandière. Don't try to show up here around lunch time, if you just want a coffee. They will send you away.
This place is great for american style breakfast. It gets quite busy at lunch too. You find it on Rue de la Platière.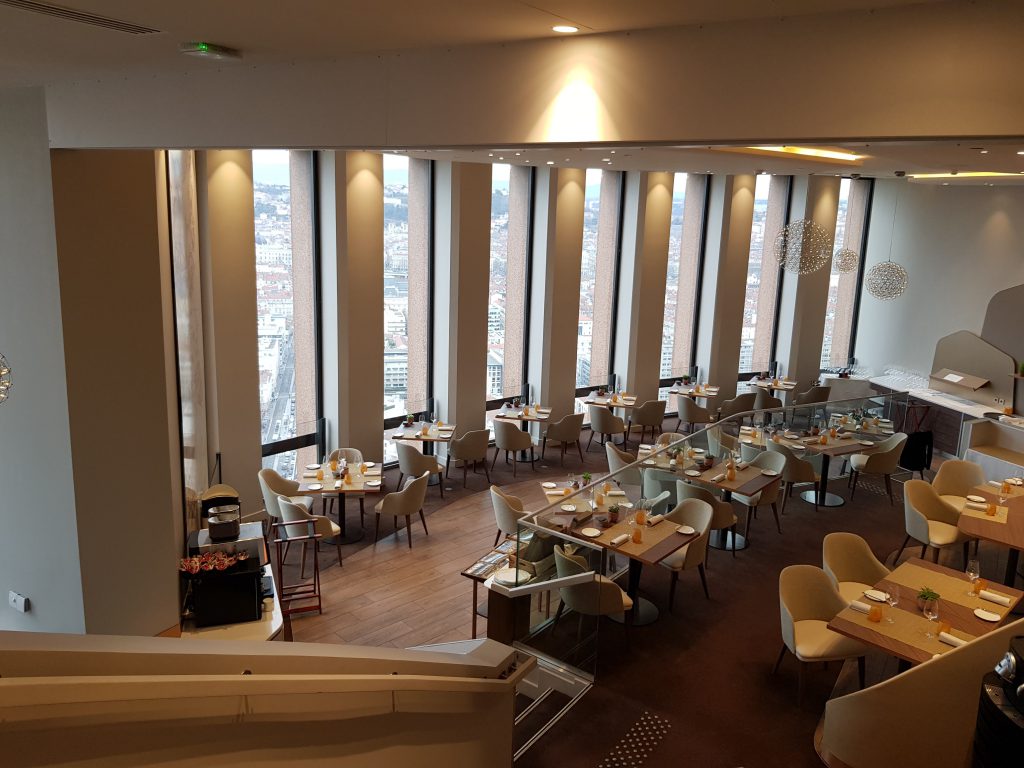 Another expensive place, but the view from here is so amazing that I have to include in on the list. It is not as expensive as Le Dome, however, you definitely pay for the view. Celest bar is located in the 'Crayon', the 'pencil' skyscraper that you can see from everywhere in Lyon. It is the hotel bar of the Radisson Blu. I went to explore and it is quite amazing to have a coffee there. Just enter the Pencil building at the Radisson entrance and take the elevator to the top floor. The hotel looks stunning as well.
Are you visiting Lyon? Want to find out more about the city?
Come join me on a walking tour of Lyon. I love to explain you why Lyon is such an amazing place to live in! Click here to book your spot on the tour for free.